Reveal what animates you by wearing colorful art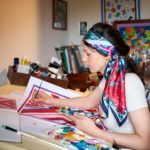 Who is Ourse Blanche ?
" Textile ennoblement is an art craft that I focused specifically on silk.
Ourse Blanche comes from an idea with my mother, Anne, both passionateed about fabrics, sewing and beautiful colors to wear. I paint Eclore in 2018, and we present the idea of ​​the silk scarf around us, which arouses a promising general enthusiasm …
I changed my life to get fully involved in Ourse Blanche, which I was officially launching at the end of 2020 with the Eclore model as a figurehead ! "
Ingrid.
Mission : paintings to wear
Today, computers systematically interferes in the creation of patterns in the textile sector.  This is why Ourse Blanche has set itself this goal: to allow us to wear art painted entirely by hand, not retouched on the computer.
" Each painting painted by human hand carries a deep emotion, a message, has a meaning. It's because it's alive and authentic that it touches us. "
Show what animates you by wearing the Ourse Blanche silk squares for which you have a crush!
Be your colors.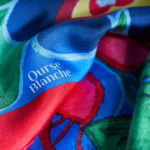 Manifesto
Here is, for those who vibrate, who are moved; for those who carry a message, a vision; for those who listen to their deep colors and show them off, or those who are just getting to know themselves.
Here is a hand that paints to speak to hearts. Here is the silk that will be your banner.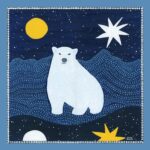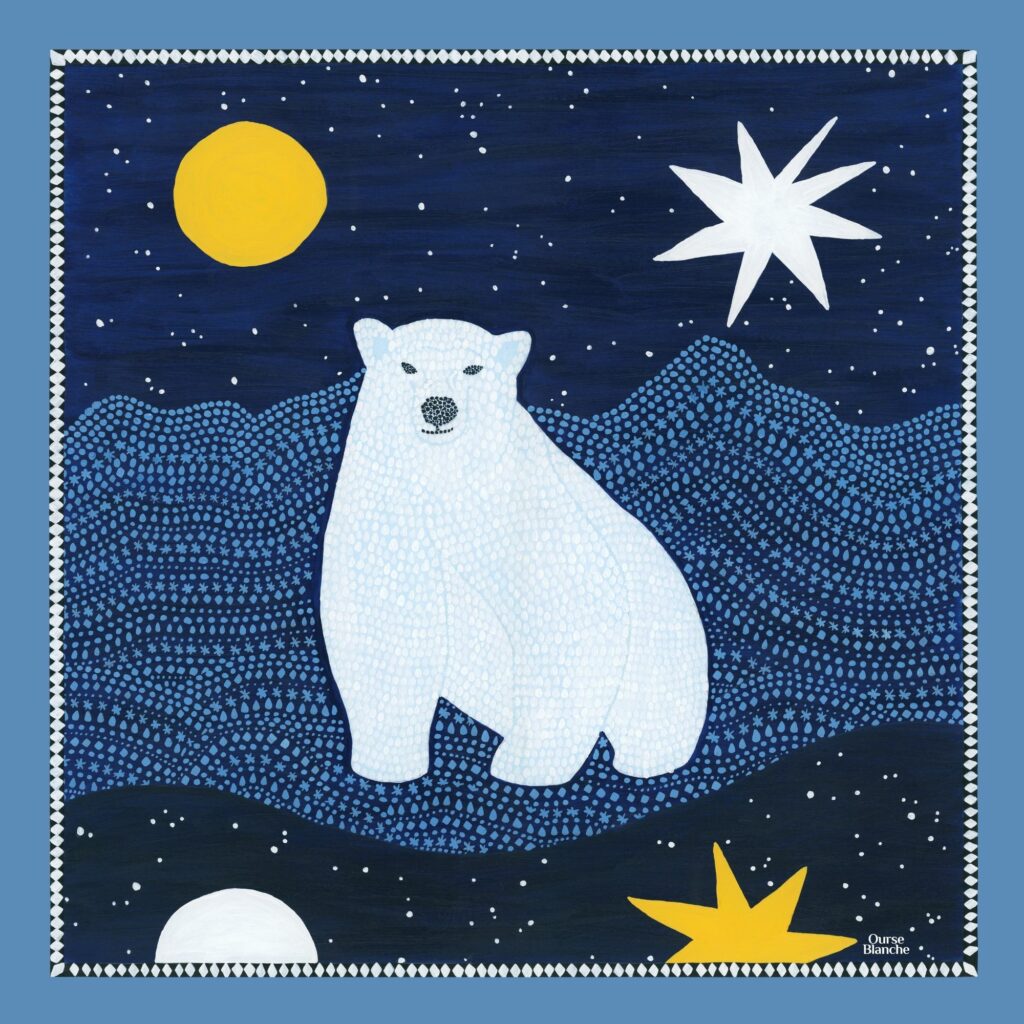 Why Ourse Blanche ?
" Why Ourse Blanche? Because polar bear has been my life mascot for years.
It is a majestic animal, respected, strong but yet fragile. I find paradoxes beautiful and they describe real life which is full of paradoxes.
The polar bear represents the theme of the environment that is dear to me, and our responsibility towards it.
Finally, she is a bear because besides the fact that I myself am a woman craftsman, I think it is important to have powerful feminine symbols !"
Commitments : 100% French ecodesigned
Producing the silk pieces in the most ecologically and socially responsible way is the priority for Ourse Blanche :
– The silk, woven in France, is GOTS labeled
– The silk pieces are printed and made in France, in workshops labeled "French Living Heritage Compagnies"
– Packaging and paper cards are made of recycled or certified paper, made in France
All the information on Ourse Blanche's commitments is detailed here.